DMC- 055 PVC Profile Machining Center for Sashes -Double Simultaneous Processing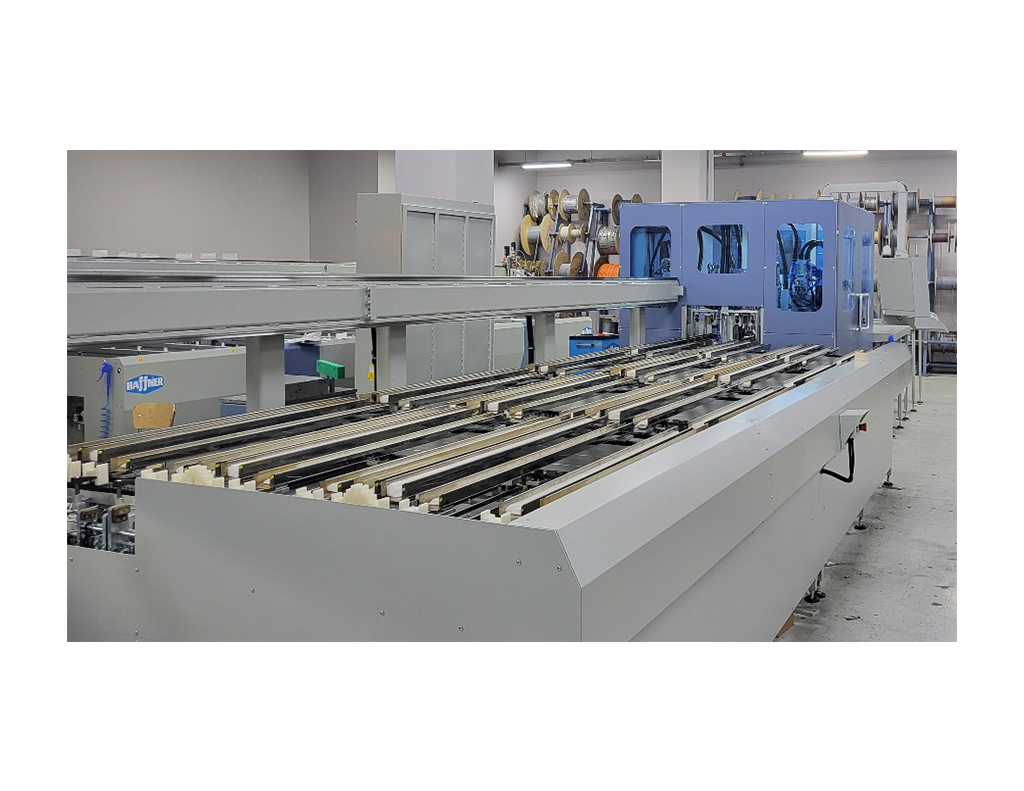 DMC- 055
The DMC-055 Profile Machining Center for Sashes with Haffner's latest innovation: Intelligent Parallel Fabrication system, is designed to perform all cutting, milling, drilling and marking operations on 2 independent profiles simultaneously with 1 operator. The DMC-055 has 2 side by side C-shaped toolrings working independently and simultaneously on 2 profiles, in addition to 2 sawblades.
Overview
All cutting, milling, drilling, dimpling and punching operations on PVC profiles are gathered in one machine controlled by a computer
Able to work in high speed and precision thanks to 10 axis controlled by servo motors
Fast, accurate and precise cutting at 45°and 135° angles due to servo controlled horizontal blade stroke
Automatic conveyor belt system to transport scrap profile to the waste container
Intelligent Parallel Fabrication System Technology allows simultaneous fabrication of 2 profiles
Performs all operations precisely by 13 tools on the milling group
Profiles are automatically held by the 3 axis gripper
Up to 2 – 5 pairs of profiles can be loaded
Loading unit holds up to 20 foot length
Extra punching group can be added
Manual barcode labelling system which works integrated with CNC lines
Industrial PC with 15" touch screen monitor
Ability to work with the data coming from different window production software by giving minimum wastage
All errors displayed on monitor with interface program. Problem identification, solution and servicing by means of remote connections
Data transfer is available via network and connection or USB interface
Back-up daily data on internal storage unit
Shift monitoring system facilitates operations to be controlled daily, weekly, monthly and yearly.
Specs & Sizing
Power Supply: 440 V, 3ph, 50-60 Hz
Total Power Output: 15 kW, 37,5 A
Saw Diameter : Ø 500 mm
Max. Profile Processing Height : 160 mm
Max. Profile Processing Width : 130 mm
Min. Profile Processing Height: 35 mm
Min. Raw Profile Length: 600 mm (1′ 11″)
Max. Raw Profile Length: 6100 mm (20 feeet)
Min. Profile Processing Length: 330 mm (1 foot)
Air Pressure: 6-8 bar
Air Consumption: 608 l/min.
Machine Height : 2280 mm (7 ft 6")
Machine Length : 14670 mm (48 ft)
Machine Width: 4300 mm (14 ft)
Machine Weight : 6500 kg (14330 lb)