FU- 460 Copy Router with Triple Drill
FU- 460
The ergonomic design of the FU-460 Copy Router enables precise milling with minimum effort. It has a frequency controlled high speed motor. Customization is possible for a single phase 220V or three phase 380V during the production phase.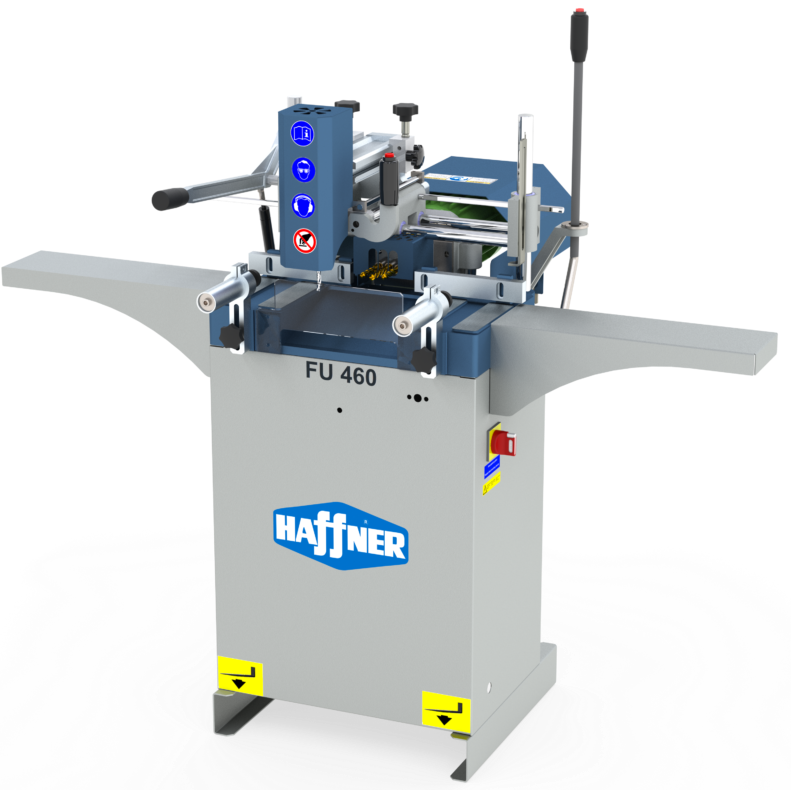 Overview
Possibility of template free depth adjustment and routing on two axis with measurement scale rod
Routing of lock holes, hinge slots and drain slots on PVC profiles
Precise routing with minimal effort and simple operation
1:1 ratio transfer of the pattern from a template onto the profile
Triple spindle drilling with manual feed for espagnolette holes on PVC sash profiles
Frequency controlled (inverter) high-speed motor
Two hand safety operation
Manual two stepped copy finger for 5mm and 8mm cutter diameters
Pneumatic profile clamping
Available Options
Cooling system to cut Aluminium profiles
Centering device for copy routers
Specs & Sizing
Electrical rating: 400 V, 3ph, 50-60 Hz
Milling motor power: 0.75 kW
Triple drilling motor power: 1.1 kW
Milling motor speed: 12,000 rpm
Triple drilling engine speed: 930 rpm
Milling area: 250 x 100 mm.
Max. profile dimensions: 110 mm. x 100 mm.
Air consumption: 5 lt / min
Machine height: 1,650 mm.
Machine width: 630 mm. (+1,000 mm. Right and left profile support)
Maximum milling length: 50 mm.