MAC-140/50 Aluminum/PVC Profile Processing Center
MAC-140/50
MAC-140/50 Profile Machining Center is designed to perform the milling, drilling and marking operations on the profiles in a computer-controlled and compact manner. The operations performed on more than one cutting machine are collected in a single machine, ensuring production speed and quality standardization, while labor resources are optimized.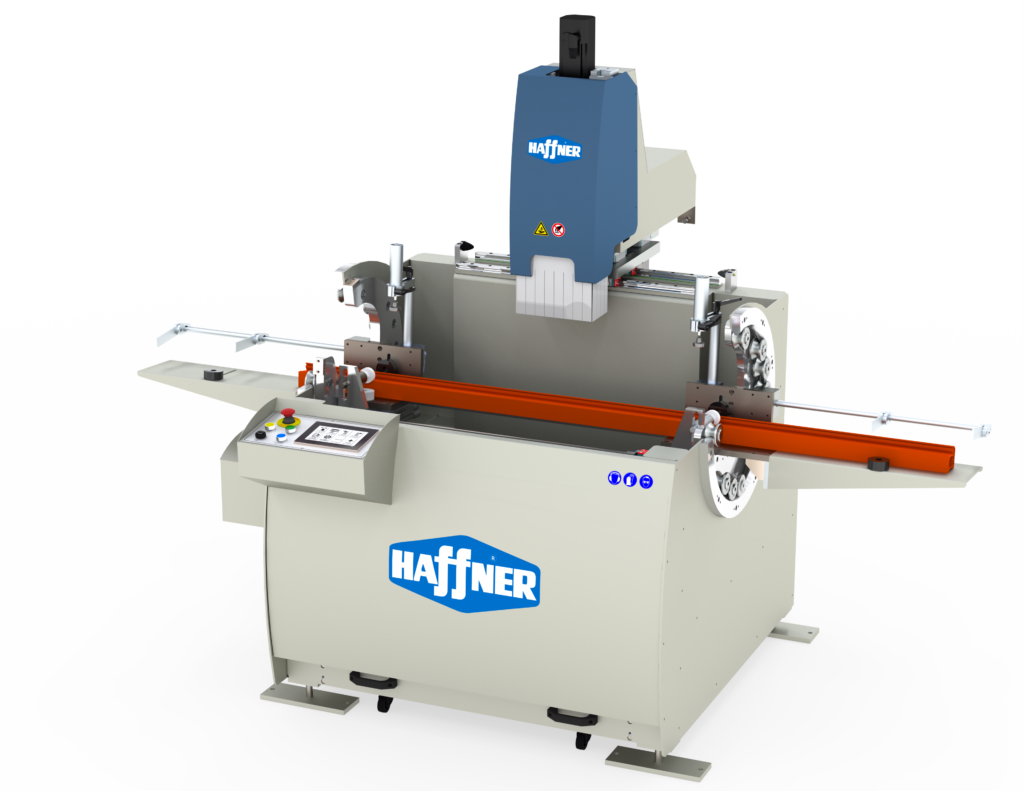 Overview
Able to move in 3 axes simultaneously on the work piece (Axis interpolation)
Servo axis rotating table
Machines angles for all surfaces of the profile with the 4th axis
Works with high accuracy on aluminum door, window and facade profiles (± 0.1mm (± 0.004 in.))
Holds the profiles rigidly with two clamps
Central lubrication system to ease machine maintenance
Tool kit
Specs & Sizing
Operating voltage: 400, 3 ph., 60 Hz
Connected load: 9 kW (25.47, 15.28, 12.74, or 10.63 F.L.A. (calculated))
Spindle motor: 5.5 kW (7.37 hp.), 18,000 rpm
Air consumption: 80 l/min. (2.82 cfm)
Minimum profile height: 30 mm (1.18 in.)
Maximum profile height: 200 mm (7.87 in.)
Maximum profile width: 200 mm (7.87 in.)
Machine height: 1,965 mm (77.36 in.)
Machine length: 2,595 mm (102.16 in.)
Machine width: 1,745 mm (68.70 in.)
Machine weight: 850 kg (1,875 lbs.