MAC-140 Aluminum/PVC Profile Processing Center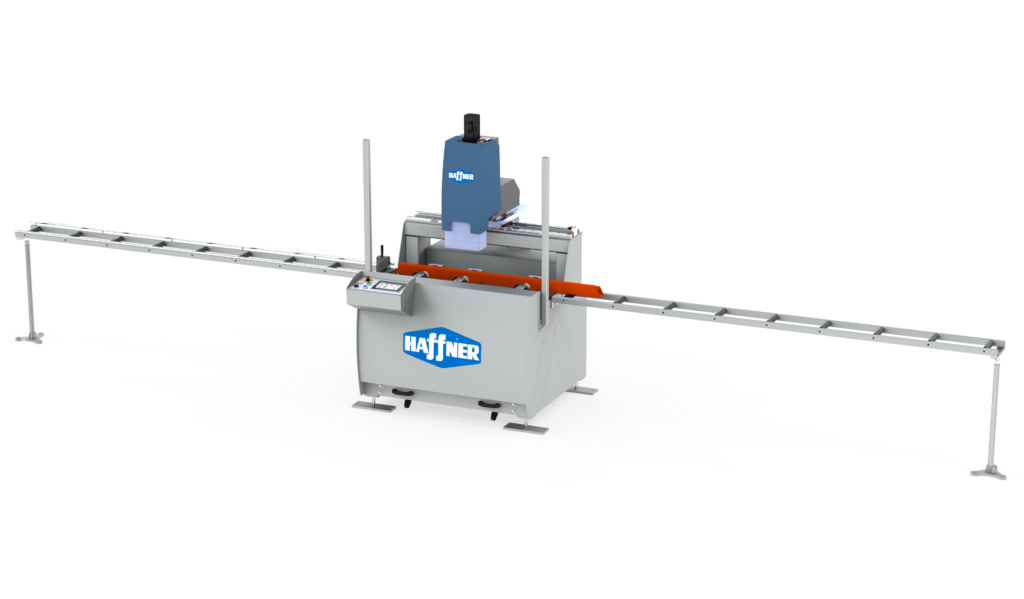 MAC-140
MAC-140 Profile Machining Center is designed to perform the milling, drilling and marking operations on the profiles in a computer-controlled and compact manner. The operations performed on more than one cutting machine are collected in a single machine, ensuring production speed and quality standardization, while labor resources are optimized.
Overview
PC controlled, 3 Axis interpolated CNC machine
Able to move on 3 axis simultaneously on the work piece. (Axis interpolarization)
Ability to work with high accuracy on aluminum door, window and facade profiles (+/- 0,1mm)
Ability to fix the profiles rigidly with 3 piece clamp
Central lubrication system to ease the machine maintenance
Specs & Sizing
Electrical Rating: 400 V, 3 ph, 50-60 Hz
Total Power: 8 kW, 32 A
Spindle Motor: 5.5 kW,18,000 rpm
Air Consumption: 80 l/min.
Min. Profile Height: 30 mm
Max. Profile Height: 140 mm
Max. Profile Width: 150 mm
Machine Height: 1,940 mm
Machine Length: 1,380 +5,760 mm (Conveyor length)
Machine Width: 1,400 mm
Gallery