MS-300 Digital Measuring and Stop System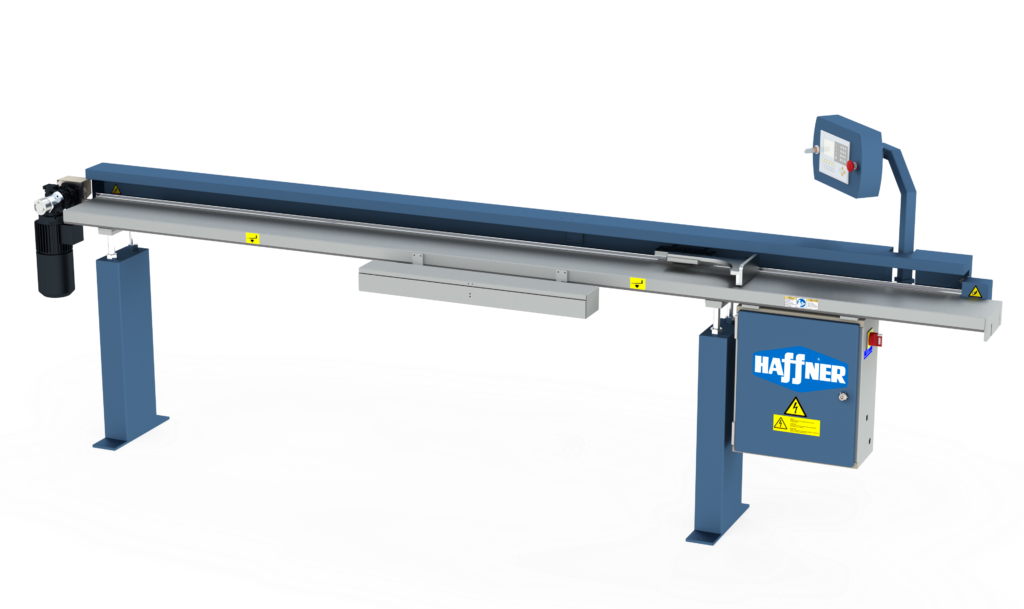 MS-300
MS-300 Automatic Measuring System provides fast and precise cutting in all cutting machines it is attached to, thanks to the digital support system which automatically goes to the desired size. The linear bearing technology on the system enables the digitally controlled support to move with maximum speed and position with minimum tolerance.
Overview
Automatic positioning of the sliding stop at desired length enables accurate cutting.
By linear bearing system enables fast positioning.
Digital automatic measuring is enabled by PLC control system with Windows operating system.
Data transfer is available via network connection or USB interface.
Piece numbers, length dimensions, angular positions and quantities can be programmed on the control panel (999 x 3 different data points can be stored).
Compatible with TC 294, TA 133, TA 134 and TA 141.
The conveyor height can be adjusted according to the cutting machine.
Remote data transfer with bluetooth communication.
Available Options
Electronic Digital Measuring Rod (EM 135)
Bluetooth communication
Barcode reader
Barcode printer
Specs & Sizing
Operating voltage: 230V, 3ph
Total power: 0.5 hp (0.37Kw)
Max. cutting length: 118 inches (3000 mm)
Max. profile width: 7.87 inches (200 mm)
Machine length: 146.25 inches (3715 mm)
Machine width: 19.5 inches (500 mm)
Machine height: 31.5 – 39.37 inches (800 – 1000 mm) adjustable
Machine weight: 330 lbs., (150 kg)
Gallery