TV-192 Automatic V-Cutting Saw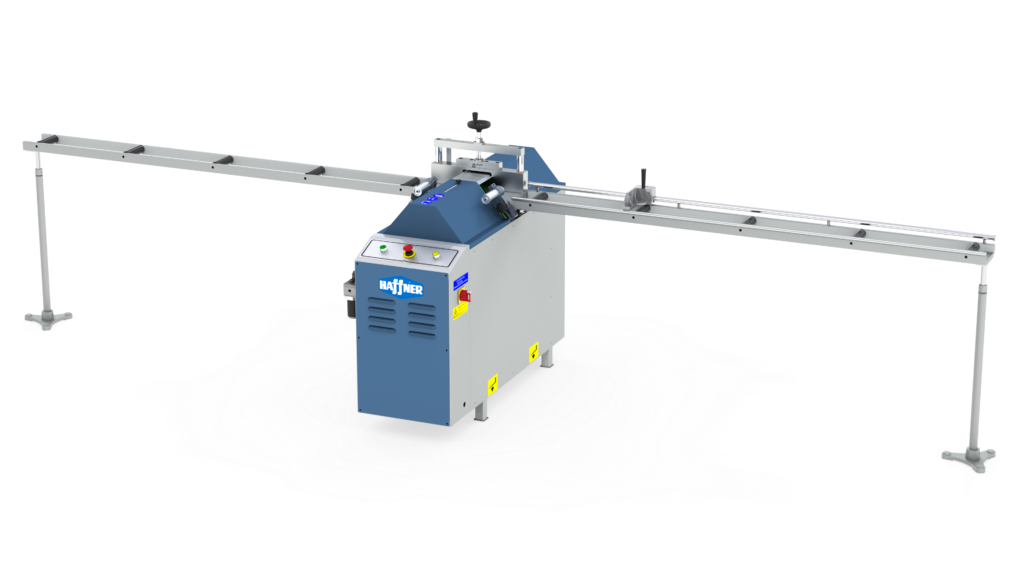 TV-192
The TV-192 has two 200 mm diameter saws angled at 45° to make V-shaped cuts on profiles for V-weld preparation. Cutting depth can be adjusted easily. Adjustable saw speed enables precise and fast cutting. Horizontal clamps are positioned in the opposite direction of the movement direction and ensure the best fixation of the cut material.
Overview
Two 45° angled saw blades with 200 mm. diameter, V-cuts PVC profiles for V-welding.
The cutting depth can be set easily by means of the hand wheel.
The adjustable saw blade feed enables fast and precise cutting with rapid return.
Two hand safety operation.
Fully guarded.
Horizontal pneumatic clamps are positioned opposite of the movement direction to ensure optimum profile fixing.
Complete with measuring stop and support table.
Specs & Sizing
Power supply: 400V, 3ph, 50-60Hz
Power output of each motor: 0.75kW
Max. profile section dimensions: 110 x 80mm
Max. cutting height: 50mm